We closed the book on the 2013-14 cyclocross season on a springlike Sunday in Oostmalle.
I wasn't exactly sorry to see this season — one filled with difficult moments — go, but it was nice to have one more day out there at the races, especially with golden sunlight pouring down on us and Christine Vardaros' annual end-of-season cookie party to celebrate as well.
I'm proud of the work I did this season, especially what I did at the World Championships. I couldn't have done it without a lot of support and encouragement, from my friends at Velo, from Balint Hamvas of Cyclephotos.co.uk, from Brook Watts of CrossVegas, Geoff Proctor and the EuroCrossCamp, the Page family, and a host of other folks as well.
And of course, none of this would have been possible without the support of my amazing (and hilarious) wife and son. There aren't really words to say how thankful I am to have them in my life.
Here's one final photo gallery, from a warm, sunny day in Oostmalle.
Sluitingsprijs Oostmalle - Headed Home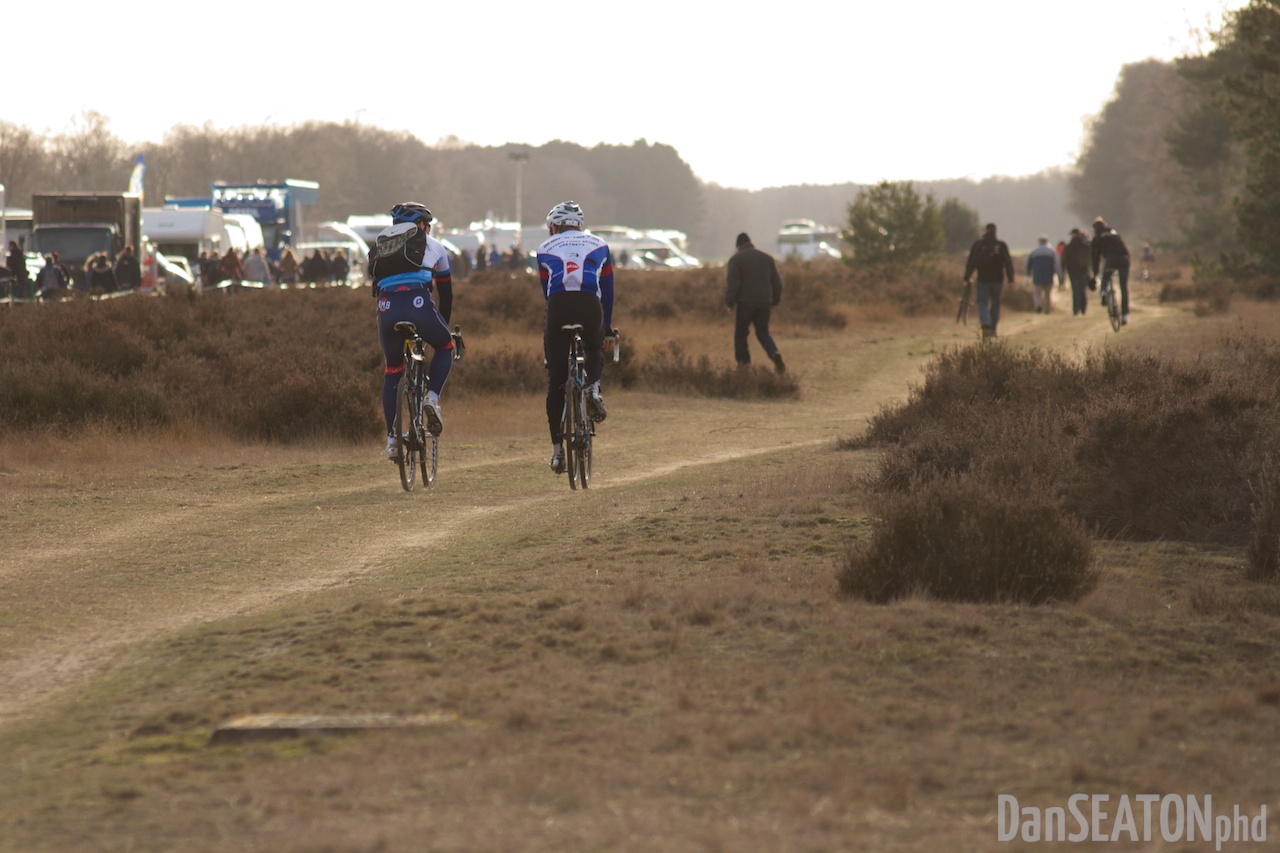 Picture 29 of 29
Two riders cycle off into the sunset, another year gone by. On Sunday, with spring in the air, it felt like cyclocross was surely over. There were good moments, but it was a hard one for me, and that final stroll into the final sunset of the 2013-14 cyclocross season was a welcome one.